Celebrated cult accessories designer Brett Heyman creates the beau monde of bongs with her luxury cannabis lifestyle brand, Flower by Edie Parker. The former director of public relations at Gucci fuses flower with fashion to create a range of covetable cannabis accouterments that look equally at home in an art gallery as they do on your coffee table.
Heyman launched Flower in 2019 as a natural expansion for her successful Edie Parker handbag and homewares brand. The two are synergistically united in their "love of fashion, flower and fun."
Heyman's casual cannabis consumption began in a hazy daydream on the beaches of Los Angeles with high school friends. She confesses that she "didn't love it." In fact, it wasn't until Heyman met her husband in her twenties that her passion for the plant blossomed. She says her "relationship with cannabis changed as an adult. I grew up in California and I'd go to dispensaries when I'd go back and visit," Heyman says. "I couldn't believe how beautiful everything was. When we were thinking about expanding the business in 2015, a traditional path would've been shoes or something in fashion. But it just wasn't interesting to us."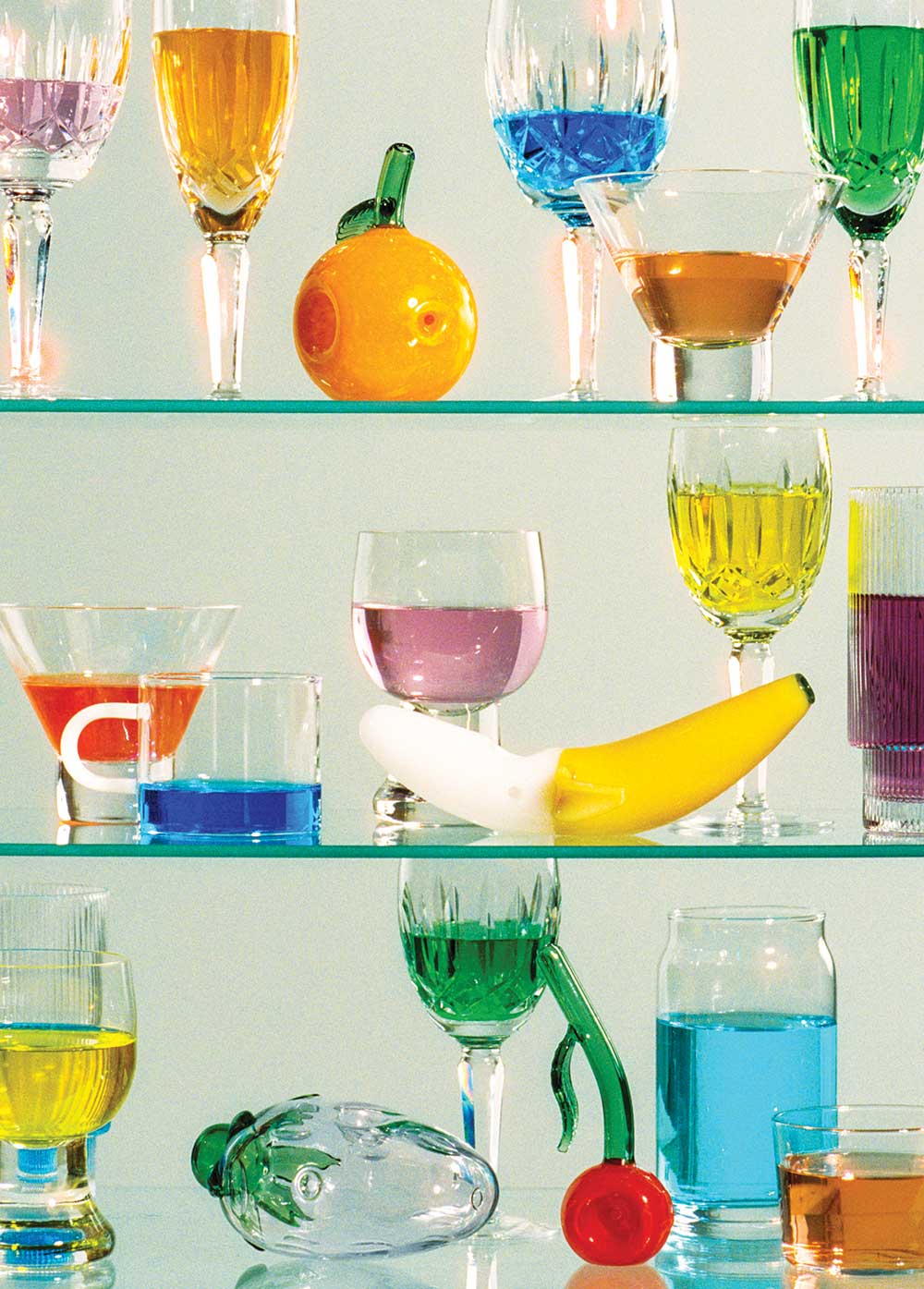 Cannabis, however, kept coming up as something Heyman and her team did find interesting. The logical step was to create a range of design-forward acrylic, ceramic and hand-blown glass cannabis accessories reflecting the brand's ethos: "exciting and colorful; to be displayed and gifted; and surprise and delight," she says.
During the R&D phase, Heyman says she realized that the actual flower in jars on the shelves in dispensaries didn't speak to her. She has since partnered with several multiple state operators (MSOs) to bring a line of beautifully considered, on-brand flower products, including pre-rolls, vape pens and jarred eighths to market in Illinois, Massachusetts, New Jersey, Maryland, Missouri and Ohio. While the Edie Parker boutique in Manhattan is home to the Flowers accessory collection, THC products aren't currently available due to New York's dispensary and licensing laws.
The latest product launch from Flowers echoes Heyman's drive to create elevated experiences while speaking to Edie Parker's heritage as an evening bag brand. The cute, clever and covetable Burn Bag features a slinky crossbody chain and a high-shine structured body. It also features the brand's ubiquitous "Weedie Parker" print Heyman says that's seen in the wallpaper at the Manhattan boutique. But the real showstopper of this must-have bag is the "cleverly integrated retractable lighter holster that keeps the blaze close to home."
For Heyman, cannabis is about "having a good time" and enhancing life's pleasures. "My best relationship with cannabis is for sex, for sleep, to take walks," she says. "It makes those intimate moments so much better. I like cannabis at home much more than at a party." While she appreciates that many women use cannabis for medical reasons—including to alleviate pain caused by menstrual cramps—the revolutionary idea behind Flower by Edie Parker is that it's OK to get high and enjoy yourself. Imagine that.
"We're happy that cannabis does all these great things for you," Heyman says. "But that's not why we like cannabis—we like it for a good time. We don't care if we roll a perfect joint. Come on in, have some fun with us and get high. That's where we think we add value and what we're saying that's different."
This progressive philosophy is reflected in Heyman's strive for continued innovation in the cannabis space, which she believes to be "really important"—especially with all the disparity of rules and regulations between states. One fellow woman of influence Heyman particularly looks up to is Imelda Walavalkar from Pure Beauty. "I really admire how Imelda sits within cannabis and culture," Heyman says. "She's done such a great job of having cultural conversations with cannabis. There are a lot of copycats in cannabis and a lot of non-original thinking so when I see someone such as Imelda, I'm just like, 'Yes, you're amazing. You're doing so well. And we love you.'"
Heyman's experience puts her in a position to offer words of wisdom to other women thinking about getting into the space, but she still calls it "tricky."
"Part of me is so excited every day because we're really at the beginning of something that'll be so meaningful, significant and everywhere," Heyman says. "Cannabis, as a business, as a tax and revenue and job creator, is going to be so important. I don't like to talk about the health and wellness aspect, but it exists. This is a magical plant, so part of me is so thrilled to be here early. However, another part of me is like, my God, we really underestimated the resistance from the government, special interest groups and lobbyists. Not being able to use a credit card still, having no banking access and not having interstate commerce are very real obstacles. Getting into this business is beyond frustrating, capital intensive and really hard. But, as I said, it'll also be major and exciting. So, I'm not saying don't; I'm just saying be careful and safe."
And, as always, definitely be stylish. (Full Story)